We're so excited to welcome back our dear friend and talented designer Kate of Ruby & Willow in New Zealand for her second Inspiration to Invitation contribution post.
Hi there Valley & Co readers! For this month's inspiration to invitation post we're looking ahead a few months to fall. Now I know you're probably all quite excited about the impending arrival of spring in your part of the world (I don't blame you, summer's just finished here and I'm already over the rain!), but many brides to be out there will be thinking ahead and planning fall weddings, so I'm featuring the Dogwood Design from my Signature Collection in these yummy warm and inviting colours.
The brown and kraft elements lend a little bit of a rustic element to the look but not overly so. Colour can be bought in through your stationery, and beautiful floral arrangements making the most of the seasonal availability. A coloured wrap or cardigan for your bridesmaids is also a fun idea… not to mention practical in the cooler months. I also love the idea of coloured table cloths, with just a touch of red or orange in the centrepieces. A less is more approach rather than over using it. Well that's it from me… see you next month! K xo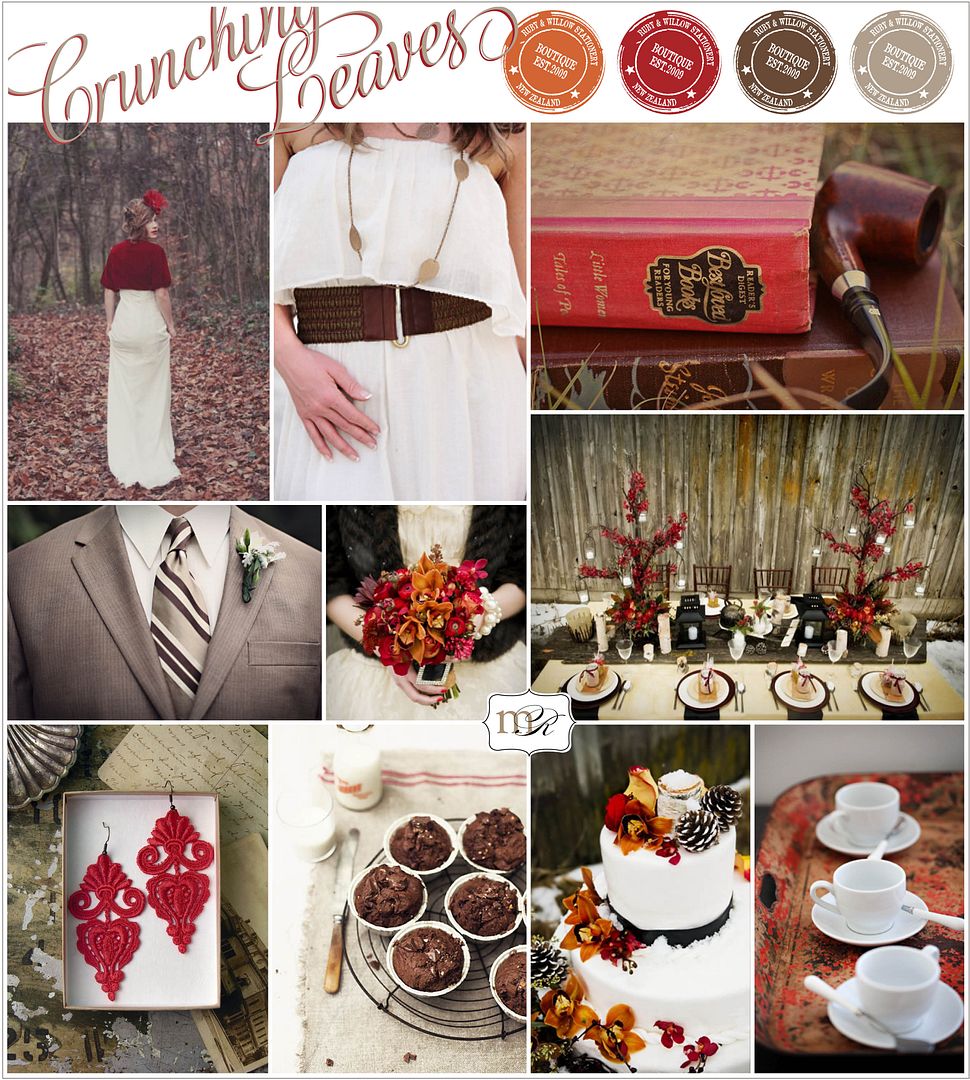 Thank you so much for sharing this incredible inspiration to invitation design, Kate! You have so much gorgeous inspiration to share and we're now craving a piping mug of apple cider!
What a perfect post for our clients and readers planning their late summer/fall stationery right now!